MARIO IVAN MARTINEZ is a respected and experienced Mexican actor, producer, story-teller and early-music singer, who has performed for children and adolescents at Mexico´s most prestigious theatres and historic sites; he´s often included within the framework of family concerts produced by Mexico´s most important symphonic orchestras. He began his professional career at the age of nine playing Peter in a lavish production of Prokofiev´s Peter and the Wolf with Mexico´s National Theatre Company.

This former Anglo teacher and British Council Scholar, lived in England for many years during his youth and received his training in acting and music both in Mexico and at the London Academy of Music and Dramatic Art, LAMDA. He was awarded the Ariel (Mexican Oscar) for Best Actor, for his performance in the internationally acclaimed film Like Water for Chocolate, directed by Alfonso Arau.

Mario is also a professional early music singer who sings tenor with the Armonicus Cuatro ensemble of early music. As a soloist and in close collaboration with his fellow British Council Scholar, professor Antonio Corona in the Lute, he recorded Música en la obra y el tiempo de Shakespeare.

Through the sponsorship of Anglo Arts Mario Iván performed his one-man show Mestizo,legends of ancient Mexico at the Royal Academy of Arts during the Aztec exhibit in 2002 and at the Edinburgh Book Festival held in 2009.

His collection of audio-books for children Un rato para Imaginar of XXII volumes and includes works by Shakespeare, Cervantes, Wilde, Dickens, Lorca, Grimm, Andersen, La Fontaine, Aesop, Mexican legends and the vast production of renowned 20th century Mexican story-teller and composer Francisco Gabilondo Soler, Cri-Cri. Mario has been proud ambassador of Gabilondo´s much loved vast production of songs and stories, for the last ten years.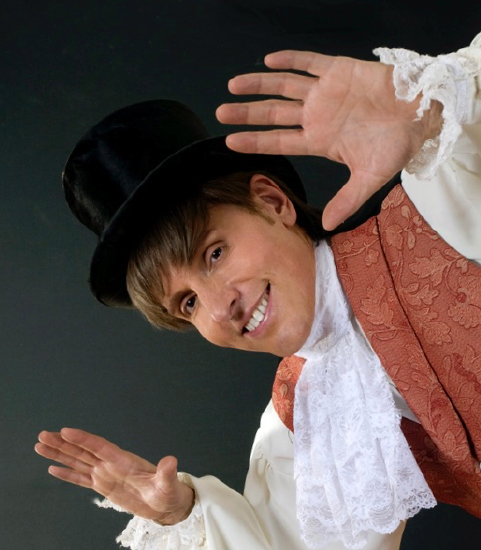 In the theatre scene he has played Iago in Othello, Malvolio in Twelfth Night, Jean Racine in Molière, and Molina in The Kiss of the Spider Woman. In 2015 he performed, in English, the role of king Henry V with Mexico´s National Symphony Orchestra at the Palace of Fine Arts during the staging of Henry V-A Shakespeare scenario alongside the celebrated film score by Sir William Walton written for Sir Laurence Olivier´s epic film of 1944.

More recently he received acclaim for the demanding one-man show Diary of a Madman based on Gogol´s short story and for his portrayal of Albin/Zaza in the musical La Cage aux Folles; in which he performed during many successful seasons that spanned for two and half years, ending his run in April, 2018. For this work he received three important accolades from the Mexican Theatre Critics.

Martínez is now preparing for the role of Vincent Van Gogh in the new play Vincent, girasoles contra el mundo to open during the Spring, 2019.
2018
http://www.marioivanmartinez.com
mariogueroivan@gmail.com